1979 -2010 Performances (Archives)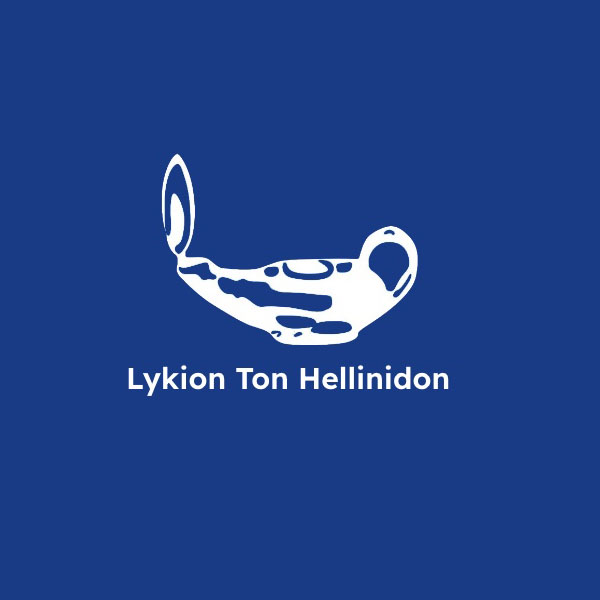 MARYLEBONE SUMMER FAYRE
Sunday 13th June 2010
Venue: Marylebone High Street
GREEK TOURISM ORGANISATION EVENT (GREEK BEACH BY THE THAMES)
18th –27th June 2010
Venue: South Bank
GREEK TOURISM ORGANISATION EVENT (PROMOTION OF SITIA, CRETE)
Tuesday 11th May 2010
Venue: Rafayel Hotel, Battersey
PELOPONNESIAN ASSOCIATION (CELEBRATION OF MARCH 25TH NATIONAL DAY)
Sunday 28th March 2010
Venue: Great Hall, Hellenic Centre
HELLENIC ENGINEERS SOCIETY (15TH ANNIVERSARY ANNUAL DINNER & DANCE)
Saturday 30th January 2010
Venue: Dorchester Hotel, London
COMMITTEE FOR THE RESTITUTION OF THE PARTHENON MARBLES (EVENT TO CELEBRATE THE OPENING OF THE ACROPOLIS MUSEUM)
Friday 15th January 2010
Venue: Great Hall, Hellenic Centre
EKON FESTIVAL 2009
Sunday 14th June 2009
Venue: Great Hall, Hellenic Centre
RUDOLF STEINER SCHOOL'S EVENT FOR GREECE
Thursday 17th December 2009
Venue: Rudolf Steiner School
LYKION TON HELLINIDON EVENT (ANNUAL CHRISTMAS LUNCH 2009)
Sunday 6th December 2009
Venue: Royal Thames Yacht Club Hotel, London
WOMEN'S INTERNATIONAL MARITIME ORGANIZATION & TRADE (IMO) EVENT
Friday 18th September 2009
Venue: Millbank
MUNICIPALITY EVENTS ZITSAS
Tuesday 28th July 2009
Venue: Zitsa, Greece
ST. PARASKEVI FEAST IN AETOPETRA VILLAGE
Sunday 26th July 2009
Venue: Aetopetra, Ioannina, Greece
GREEK TOURISM ORGANISATION (GLOBAL TOURISM EVENT)
Wednesday 15th July 2009
Venue: Cannon Street, City
GREEK FESTIVAL OF YOUTH ARTS
Sunday 6th May 2008
Venue: Great Hall, Hellenic Centre
MARYLEBONE SUMMER FAYRE
Sunday 15th June 2008
Venue: Marylebone High Street
"THE ROAD TO INDEPENDENCE"
Sunday 4th November 2007
Venue: Queen's Theatre, Shaftesbury Avenue
The Lykion presented, under the auspices of the Consulate General of Greece, a spectacular performance, titled 'The Road to Independence', based on the tunes, songs and dances that reflect the struggle, desires and customs of the Greeks.
BLATNA CASTLE, CHEZH REPUBLIC
27th–30th September 2007
Venue: Blatna Castle, Chezh Republic
OLYMPIC TORCH RELAY
26th June 2004
Venue: Island Gardens
CELEBRATING THE OLYMPIC GAMES: ATHENS 2004
25th – 27th June 2004
Venue: Great Hall, Hellenic Centre
CELEBRATION OF THE OLYMPIC GAMES: DINNER DANCE FOR THE HILTON GROUP
5th June 2004
Venue: Hilton Kensington
FAREWELL PARTY FOR MR.WILLIAM A.O'NEIL, SECRETARY GENERAL
17th December 2003
Venue: International Maritime Organization (IMO)
WEYMOUTH FESTIVAL
27th September 2003
FOREIGN OFFICE – "INTERNATIONAL DAY"
9th May 2000
GREEK ORTHODOX CHARITY ORGANISATION, ANNUAL DINNER DANCE
25th March 2000
Venue: Grosvenor House
THE LONDON PALLADIUM – "MILLENNIUM GALA NIGHT"
23rd January 2000
LYKION TON HELLINIDON LONDON, CELEBRATING 20 YEARS
7th March 1999
Venue: Bloomsbury Theatre
The performance of 7th March 1999, at the Bloomsbury Theatre, to celebrate the Lykion's 20th anniversary is a good example of a pure dance performance. A wide selection of vibrant dances from Asia Minor, the Aegean and Ionian Islands, Thessaly, Macedonia, Trace and Eastern Romilia were on the programme.
TRIENNIAL 98, CAMBRIDGE
22nd July 1998
CHANNEL 4 – "BIG BREAKFAST"
25th June 1997
THE ROYAL GEOGRAPHIC SOCIETY
May 1997
HELLENIC CENTRE
16th March 1997
The performance of the 16th March 1997, at the Hellenic Centre, showed the amalgamation of regional dances, customs and songs sung by the dance performers themselves. The theme was the Greek "traditional wedding" and included the "washing of the wool" and the "karfomata" (from Lefkada).
THE ROYAL ACADEMY OF DANCING
3rd May 1996
HELLENIC CENTRE
17th March 1996
MILLEFIELD THEATRE ENFIELD
9th March 1996
VISIT OF A.H. ECUMENICAL PATRIARCH VARTHOLOMAEOS I.
7th December 1995
Venue: Alexandra Palace
CENTENNIAL ANNIVERSARY OF THE "LONDON SCHOOL OF ECONOMICS AND POLITICAL SCIENCE" (L.S.E)
10th February 1995
SKY TRAVEL T.V.
23rd January 1995
HELLENIC CENTRE
3rd – 4th December 1994
GOLDSMITHS COLLEGE
13th November 1994
BRITISH MUSEUM
1993
Southbank Festival
Liverpool Festival
Cambridge International Folk Festival
Buxton Festival
Queen Elizabeth Hall
1979 – 1989